Mike Shea Photography 352-317-4484. 1413 NW 36th Place Gainesville Fl 32605 By Appointment Only.

About Mike Shea - Mike Shea Photography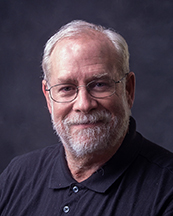 About Mike Shea- Mike Shea Photography:

Everyone wants to look their best in a photograph. Whether is a formal portrait or an image that captures a moment in their life. Mike believes that everyone should have an image that shows each persons ideal picture of themselves (At least once in their life.)
When a child, Mike started out with and instant camera and taking pictures of friends, family the
dog, and anyone who would stay still long enough to be his subject. Years passed and a friend loaned
him a camera with interchangeable lenses. He found that by changing the lens, the subject's appearance changed.

As Mike worked with more experienced pros he learned that it was not just about the kind of equipment he used . He studied ways to pose a subject and use lighting to bring out the most flattering coloring and most expressive eyes. Even now looking at film images, a professional can determine the type of lighting that was used.
Mike began to learn from a professional photographer with a background in fine art. He began to appreciate how composition and lighting together affected the way a photograph looks and the feeling it evokes. This process began in the eighties for Mike and by the end of the nineties, people could identify
the "Mike Shea ".
In 2001, the world changed on a personal level for many people. Everyone found themselves learning new methods t replace the old that had been stripped away. For Mike aside from a personal loss, the world of photography changed dramatically.
Digital cameras and glass filters work differently from film in matters such as shutter speed, with it's with its additional delay. Post processing was completely different required a new skill set.
The world of technology changes so quickly that Mike is constantly learning new software and techniques. What has not changed is Mikes's desire to provide the best image using light, composition, posing and art elements. Whether film or digital, he strives to capture that moment in time when it all comes together
Back To Top